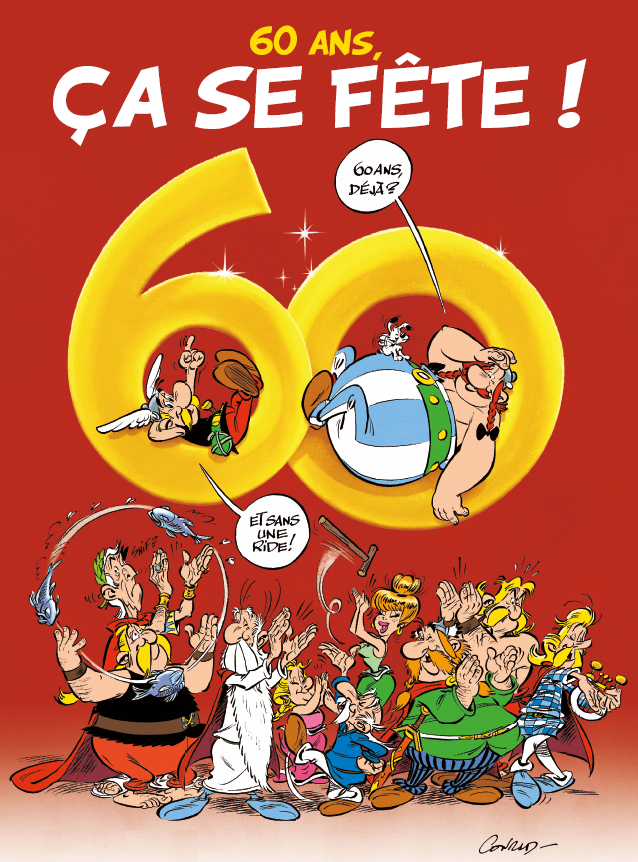 Asterix is celebrating its 60th birthday this year, a great opportunity to celebrate it at Leonidas. To celebrate it as it should be, Leonidas' Master Chocolatier offers his chocolate creations bearing the effigy of our favourite Gaul, at the start of the school year, and resolutely plays the "fun" card with his 3 Asterix pralines. 
The "Pow !" box "on the theme of the magic potion makes the tasting of these succulent pralines even more playful. The back-to-school season has never been so festive!
This year, for the start of the new school year, Leonidas is honoring its 3 Asterix chocolates launched at the end of 2018. Each of these flavours is divided into 3 characters: Asterix, Obelix and Idéfix.
Asterix Praline Magic Praline Milk Praline : bubble gum and pop sugar praline

Asterix Praline White Praline Praline:

Praline Asterix Black Praline Praline Rice Soufflé :

Alongside these 3 chocolates, we find the Asterix Neapolitans in milk or dark chocolate as well as the golden sesterces in milk chocolate stamped Asterix, Obelix or Idéfix.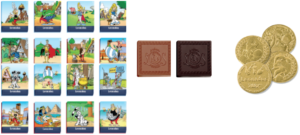 Packaging bearing the effigy of the Gauls

To welcome Asterix chocolates, Leonidas has designed a specific box around the theme of magic potion. This fun box with its Pow ! design reveals different scenes as it opens.
Next to the box "Pow! ", Leonidas proposes a new book box to celebrate the 60th anniversary of Asterix: a real collector's packaging with no less than 60 Neapolitans.
From 12 to 25 August 2019, when purchasing 20 € of Leonidas products, including at least 1 Asterix product, Leonidas customers receive a free Asterix piggy bank.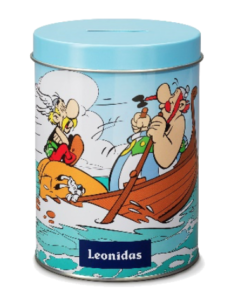 ABOUT LEONIDAS
Since 1913, Leonidas has had the mission of creating real moments of happiness by making the luxury of chocolate accessible to all. With more than 1,300 shops in 40 countries, Leonidas has built up over the years a reputation as the favourite chocolate brand of Belgians. It constantly creates new flavours and seasonal products that take place alongside a vast assortment of classic chocolates, truffles and neapolitans. Leonidas works exclusively with 100% pure Belgian cocoa butter chocolate without palm oil, as well as with ingredients selected with the greatest care. Leonidas was awarded 3rd place as "Best Teacher 2019" in the "Chocolate makers" category; prize awarded by Capital magazine.
Join us on the Leonidas Official Fan Page! https://www.facebook.com/Leonidas.Official
Press contact
BPR France
Camille Terrier – camille@bprfrance.com – 01 83 62 88 10 / 06 58 50 87 95
Anne Courtois – anne@bprfrance.com – 01 83 62 88 16