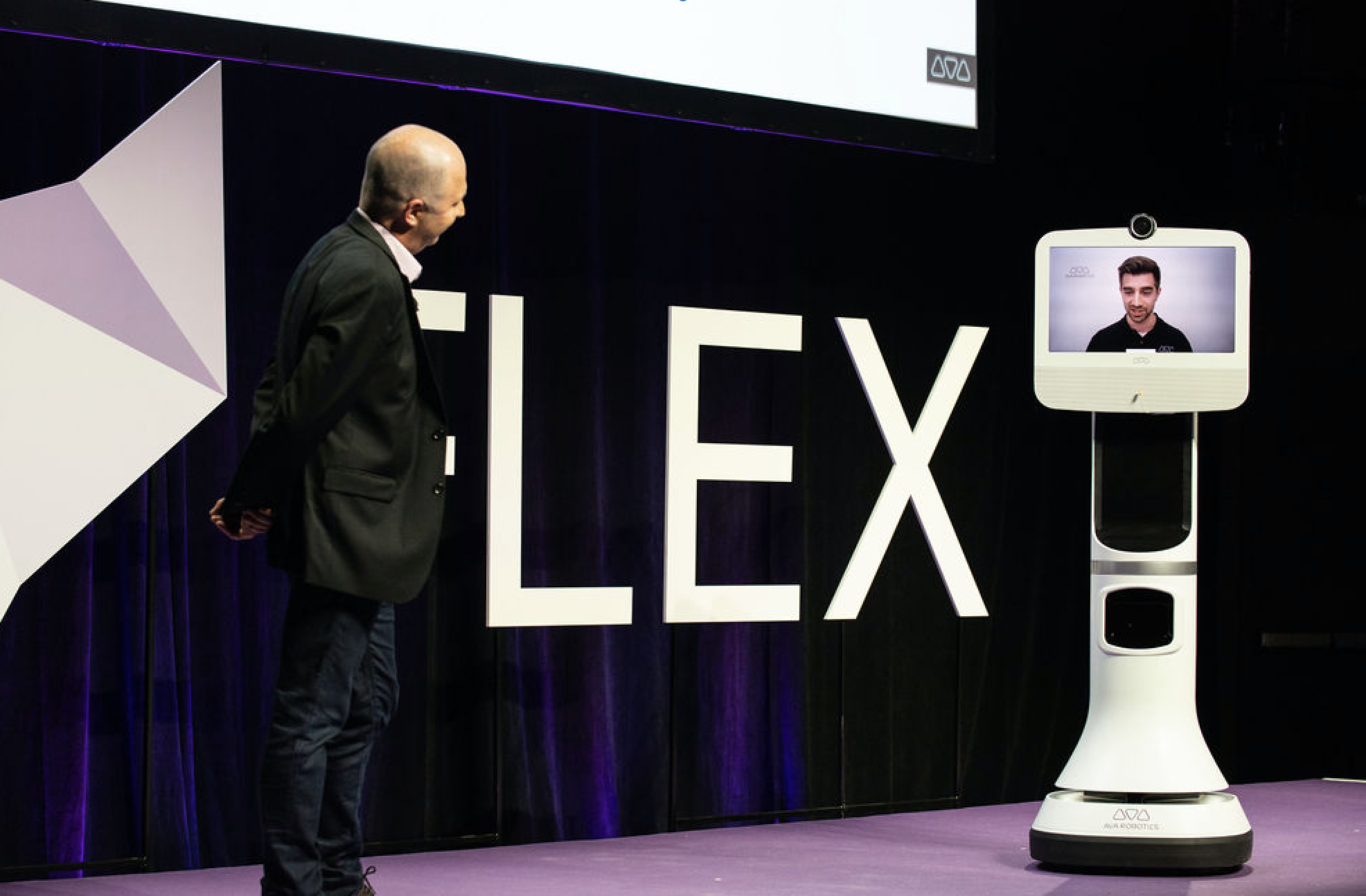 Fuze, the global unified communications cloud platform, organized the "Flex Summit", an event dedicated to the future of work. This day took place at the Revere Hotel Boston Common in Boston. The "Flex Summit" brought together experts and visionaries from the company.
Among the opinion leaders present at the event: Elizabeth Kiehner IBM World Design Director, Martin Bodley, Bose Emerging Markets Director, Taher Behbehani, Vice President and General Manager of Samsung Electronics America, Ryan Merkley, CEO of Creative Common, Pavel Murnikov, Director of Technology and Media Networks of Activision Blizzard and Alaa Murabit, UN High Commissioner, founder of the Voice of Libyan Women, as well as many others.
This event was an opportunity to discuss the impact of flexible working, new ways of organising work, corporate culture and collaboration. The theme of the new technologies available to help companies prepare their workplaces and their employees such as 5G, Artificial Intelligence, robotics was also highlighted… as well as the trends of the next twenty years.
"With the changing world of work, managers can no longer afford to ignore employees' expectations for flexibility. We are delighted to have welcomed these quality speakers, ahead of the future of work. Participants will leave with new ideas on flexible working, the latest market data, trends and multi-site work strategies. They will be the catalyst for change in their own organization. Our objective is to raise the dialogue on work by discussing the impact of technologies on employees and the best strategies to adopt for
companies," says Colin Doherty, CEO of Fuze.
According to the Fuze study "Workforce's Future", 89% of employees surveyed (86% in France) say that working flexibly should be the rule, not the exception. 73% (69% in France) of employees work outside their contractual working hours, when they are most productive.
A look back at some of the speakers' testimonies:
Pavel Murnikov, Director of Technology and Media Networks at Activision Blizzard, explains: "Relationships between individuals are important to build trust. At first, face-to-face is essential, no matter where your team is located. When it comes to working with a decentralized team, what works is trust; I need to know what they do and what they need. There is no doubt that teleworking stimulates talents that would be difficult to acquire if you forced your teams to move to a single location."
Elizabeth Kiehner, IBM's World Design Director, emphasizes the importance of learning as well as the notion of flexibility, location and use of technology such as ava robotics, which are essential for her to create a global vision of the changing world of work and trust.
Taher Behbehani, Vice President and General Manager of Samsung USA, said: "Employees want to use a device that brings their workspace and personal space together in one place."
Alaa Murabit, UN High Commissioner and Founder of the Voice of Libyan Women, says that "simply offering flexible work opportunities leads to an 89% retention rate for companies. In this mutation there is one thing that will persist; the most elementary human reality. People need to know that they are being listened to and that they are needed."
Ryan Merkley, CEO of Creative Common, explains why collaboration is about leading decentralized teams: "Being a great leader is being a great collaborator. I call this decentralized work and not home-based work because work is where you are."
Martin Bodley, Bose's Emerging Markets Manager, believes that "recreating places of exchange should be done, and it is important to ensure that remote employees are included in the experience. Connecting with flexible employees will be an important element of the future of work. Leaders must ensure that these remote employees are as reachable as those in the office."